Week 3 was dedicated to HTML and CSS basics. Although I was quite familiar with the principles, it's always better to really get yourself doing things.
What I really enjoyed is starting to practice with Codecademy: the courses are divided into so many little sections that are each so clearly explained and interactive that progress is really exciting, and earning badges too, although I'm no longer 12 years-old! Great learning experience. I started by doing the three "30-mn goals" courses, and am now progressing within the "HTML & CSS" learning section.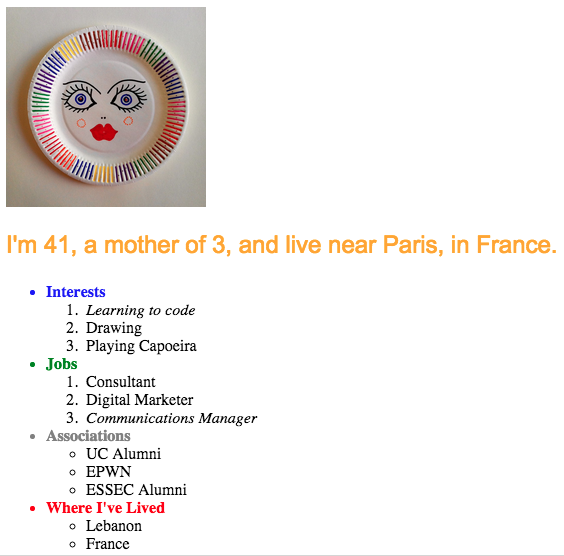 I can't spend more than a couple of hours a day on this, but I have to admit that I am really excited progressing with Codecademy! Looking forward to the program of Week 4…
Next article: Learning to code – Week 4 – GitHub
(This article was initially published on the blog Momslearningtocode.com, now closed).